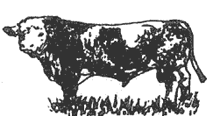 48 Grafton Street, Worcester, MA 01604

HOURS
8-5 Tues/Wed/Thurs/Fri
8-3 Mon/Sat

508-756-8808




WEEKLY SPECIALS! (October 20th THRU October 25th)


WE ACCEPT ALL MAJOR CREDIT CARDS, CHECKS, EBT,AND CASH !!!!




---
LOOK WHAT $.99 CAN BUY!!!!

BANQUET CHICKEN POT PIES

HEAVY DUTY FOIL PANS

POWERHOUSE PINE CLEANER 28oz.

POWERHOUSE DISH DETERGENT 25oz.

POWERHOUSE DISINFECTANT SPRAY 6oz.

POWERHOUSE AIR FRESHENER 9oz.

PERSONAL CARE MOUTHWASH 16oz.

PERSONAL CARE SHAVE CREAM 12oz.

PERSONAL CARE BABY POWDER 15oz.

PAMPERS BABY SHAMPOO

MR. BUBBLES HAND SOAP

LUNCH BAGS

TIDE DETERGENT 9oz.

PERCARE GLASS CLEANER 32oz.

PERCARE SPOT&STAIN REMOVER 32oz.

BAND-AIDS

DOVE DEODORANT

DEGREE DEODORANT

COLGATE TOOTHPASTE 4.6oz.

TOP CARE TOOTHBRUSH




---
DON'T MISS THIS WEEKS SALE ITEMS


*******80% LEAN HAMBURG $3.49LB.******

*******BONELESS PORK BUTTS $1.99LB.***

*******GROUND PORK $1.99LB.*******

*******CHICKEN LEGS $.99LB.

*******SPRINGHILL BACON $1.79LB.

*******BONELESS HAM STEAKS $2.59LB.*****



---
THIS WEEKS DELI SALES


*******GERMAN BOLOGNA $1.59LB.(DELI)

*******ROASTED TURKEY BREAST $5.89LB.(DELI)**

*******HARD SALSMI $4.79LB.(DELI)*

*******PRE-SLICED PEPPERONI $3.79LB.(DELI)*

*******FINLANDIA SWISS CHEESE $6.79LB.(DELI)


LOOK AT THESE MONEY $AVING ITEMS!!!!

IBERIA PASTA 16oz. $.79

KODAK BATTERIES $.88

BIC RAZORS 6 PACK $.88

LIGHT BULBS ALL SIZES 4 PACK $.88

SPIC & SPAN RUBBER GLOVES $.88

MASON JAR CANDLES $.88

U VO5 SHAMPOO & CONDITIONER 15oz. $.75


!!!! DELI - DELI - DELI !!!!



$$$ LOWEST PRICES IN WORCESTER COUNTY $$$

STATEBRAND PRE-SLICED AMERICAN CHEESE $3.79LB.
LAND O LAKES AMERICAN CHEESE $4.99LB.
COOPER SUPER SHARP CHEESE $5.39LB.
HOFFMANS SUPER SHARP CHEESE $7.39LB.
MOZZARELLA LOAF $4.29LB.
PROVOLONE CHEESE $4.59LB.
MUENSTER CHEESE $4.49LB.
ALPINE LACE $6.99LB.
FINLANDIA SWISS $6.99LB.
JALAPENO CHEESE $4.79LB.
IMPORTED HAM $4.29LB.
DOMESTIC HAM $3.29LB.
VIRGINIA BAKED HAM $4.19LB.
HONEY HAM $4.99LB.
KRAKUS HAM $5.99LB.
TURKEY HAM $2.99LB.
OVEN ROASTED TURKEY BREAST $6.29LB.
HONEY SMOKED TURKEY BREAST $5.99LB.
BUFFALO TURKEY $5.99LB.
REGULAR TURKEY BREAST $2.99LB.
KAYEM BOLOGNA $3.49LB.
GERMAN BOLOGNA $1.59LB.
BEEF BOLOGNA $4.19LB.
KAYEM POLISH LOAF $3.99LB.
KAYEM OLIVE LOAF $3.99LB.
KAYEM PEPPER LOAF $3.99LB.
OLD NEIGHBORHOOD SALAMI $3.29LB.
OLD NEIGHBORHOOD BOLOGNA $3.29LB.
ROAST BEEF $6.39LB.
STICK PEPPERONI $4.99LB.
PRE-SLICED PEPPERONI $3.99LB.
SANDWICH PEPPERONI $5.49LB.
HARD SALAMI $4.49LB.
GENOA SALAMI $4.59LB.
COTTO SALAMI $2.99LB.
HOT CAPICOLA $5.79LB.
SWEET CAPICOLA $5.79LB.
MORTADELLA $2.79LB.
EXTRA LEAN PASTRAMI $6.99LB.
PRE-SLICED PASTRAMI $7.99LB.
MOTHERGOOSE LIVERWURST $4.49LB.
KAYEM NATURAL CASING HOT DOGS $5.49LB.
KAYEM SKINLESS HOT DOGS $4.49LB
SEAFOOD SALAD $2.99LB.
HAM SALAD $1.99LB.
POTATO SALAD $1.69LB.
MACARONI SALAD $1.69LB.
COLE SLAW $1.69LB.
CHICKEN SALAD $5.99LB.
POTATO & EGG SALAD $2.69LB.
PECORINO ROMANO WEDGES $6.99LB.
SHARP PROVOLONE WEDGES $9.99LB.
FETA CHEESE $3.99LB.
PICKLES $.79 EACH

!!!! PRODUCE - PRODUCE !!!



TOMATOES $1.29 LB.
LETTUCE $1.99
ROMAINE HEARTS $ $3.69
ONIONS 2lb. BAG $1.79
SWEET ONIONS $.99LB.
RED ONIONS $1.99LB.
WHOLE GARLIC 2PACK $.69
MUSHROOMS $1.99 PACK
ACORN SQUASH
BUTTERNUT SQUASH $.89LB.
SUMMER SQUASH $1.79lb
ZUCHINNI SQUASH $1.79lb.
TURNIPS $.79LB.
GREEN PEPPERS $2.49LB.
RED PEPPERS $2.49LB.
GREEN BEANS $1.99LB.
FRESH BROCCOLI CROWNS $2.39LB.
CABBAGE $.99LB.
CARROTS $.79 BAG
CUCUMBERS 2/$1.00
CELERY $1.69
BABY CARROTS 16OZ. $1.69
YAMS $1.49LB.
POTATOES 5lb. BAG $2.99
IDAHO BAKING POTATOES 5LB. BAG $3.99
CHEF POTATOES 50LB. BAG $21.99
CHEF POTATOES 5LB. BAG $2.69
RED POTATOES 5LB. BAG $3.49
PEARS $1.39LB.
ORANGES BAG $3.99
APPLES $.79lb.
RED GRAPES $2.69lb.
GREEN GRAPES $2.69LB.
LEMONS $.69 EACH
LIMES 2/$1.00


BUY BIG AND SAVE
SHAVED STEAK 10LB. BOX $35.90
ITALIAN SAUSAGE 10LB. BOX $29.90
COLE SLAW 8LBS. $11.49
MACARONI SALAD 8LBS. $11.49
POTATO SALAD 8LBS. $11.49
SPAGHETTI SAUCE 6LBS. $5.99
PIZZA SAUCE 6LBS. $5.49
MAYONNAISE GALLON $9.99
KETCHUP GALLON $4.79
MUSTARD GALLON $4.39
ITALIAN DRESSING GALLON $9.99
TARTAR SAUCE GALLON $14.49
VLASIC WHOLE PICKLES GALLON $5.99
VLASIC CHIP PICKLES GALLON $5.99
VLASIC SPEAR PICKLES GALLON $5.99
VLASIC RELISH 62oz. $5.69
PEPPERONCINI GALLON $6.29
SWEET BABY RAY'S BBQ SAUCE $12.99
HOT CHERRY PEPPERS GALLON $8.99
HOT PEPPER RELISH GALLON $9.49
RED & GREEN PEPPER STRIPS 6LBS. $5.99
SLICED BLACK OLIVES 55oz. $7.49
MUSHROOMS 100oz. $8.79
CHUNK LIGHT TUNA 4LBS. $12.48


$$CHECK OUT THESE SUPER SAVINGS $$
HOT WHEELS $1.00
LOREAL ELNETT HAIR SPRAY 11oz. $3.99
COLGATE TOOTHPASTE $.99
DELUXE SHOWER CURTAINS $2.99
CALCULATORS $1.99
WILLOW LANE CANDLES $4.99
MASON JAR CANDLES $.88
SCRUB IT FIBER PADS 2PACK 2/$1.00
POCKET HAND SANITIZER $.99
PERCARE WINDOW CLEANER 32oz. $.99
VIVE SHAMPOO OR CONDITIONER $1.99
COFFEE MAKERS 12 CUP AUTO SHUTOFF $16.99
BABY WIPES 80 COUNT $1.99
LIGHT BULBS 4 PACK $.88
KIDS BUBBLE BATH 24oz. $2.88
FUN BUBBLES $1.88
SIDEWALK CHALK $2.99
SPORT WATCHES $14.99
STAINLESS STEEL COLANDERS $3.99
DURACELL AA&AAA BATTERIES 16pack $8.88

!!!! EVERYDAY PRICES!!!!


HOMEMADE HUMMUS 8oz. $3.79
HOMEMADE TABOULE 8oz. $3.99
HOMEMADE GRAPE LEAVES $2.79
GEORGES SYRIAN BREAD 4PK. $1.99
GEORGES SPINACH PIES $2.79
WATER GALLONS $.99
PLUMROSE BACON $4.99LB.
JAMESTOWN BACON $3.49lb.
HILLSHIRE KIELBASA 14oz. $3.99
JUMBO WHITE EGGS $1.99 DZ.
JUMBO BROWN EGGS $1.99 DZ.
SUPER JUMBO EGGS 20 PACK $4.49
POLAR SODA 2 LITER $.89
CALISE BULKIES 6 PACK $2.29
CALISE RYE BREADS 16oz. $2.49
CALISE ITALIAN SCALA BREAD 20oz. $2.69
CALISE FRESH BREAD DOUGH $1.29

Fairway's Super Specials In Our Freezer

While they last!!

George's Chicken Wings 5lb. bag $10.99
Maidrite Hamburg Patties 3lb. box $11.99
Banquet Dinners $1.29
Willow Tree Pies 26oz. $5.99
Jamaican Patties $7.99
Steak Fries 5lb. Bag $3.29
Potato Wedges 5lb. bag $3.99
Banquet Chicken Pot Pie $.99 (frozen)
Tinas Burritos 2/$1.00 (frozen)
Casserole Pans 4/$1.00
Heavy Duty Foil Pans $.99

CHECK OUT OUR BUDGET STRETCHERS AND SAVE !!!
(located at bottom of page)


Chicken Leg 1/4's $.99lb
Boneless Chicken Breast $2.49lb.
Boneless Chicken Tenders $3.29lb.
Whole Chickens $1.79lb.
Bone In Breast $2.29lb.
Chicken Thighs $1.29 lb.
Chicken Drumsticks $1.29lb.
Chicken Legs $.99lb.
Chicken Wings $2.99LB.
Chicken Livers $1.29lb.
Chicken Gizzards $.99lb.
Chicken Necks $.89lb.
Chicken Backs $.69lb.


*** CHECK OUT OUR EVERYDAY LOW FREEZER PRICES

Ducks $3.39lb.
Rabbit $3.99lb.
Geese $5.69lb.
Peas 2.5lbs. $2.59
Cut Corn 2.5lbs. $2.69
Sliced Carrots 32oz. $1.79lb.
Brussel Sprouts $1.99 32oz.
Tripe $5.99lb.
Matlaws Stuffed Clams 30oz. $5.99
Italian Meatballs 5lb. bag $14.99 (1 or 2 OZ.)
Broccoli Florets 32oz. $2.39
Party Wings 5lb. bag $10.99
Hash Brown Potato Patties 45oz. $4.79
Potato Nuggets 5lb. bag $5.19
Mapleriver Pork Sausage Roll 16oz. $2.59
Carolina Ground Turkey Roll 16oz. $2.49
Chicken Patties 5lb. bag $12.99
Chicken Nuggets 5lb. bag $12.99
Fresh Pork Bellies (uncured bacon)$3.99lb.
Beef Tongue$4.99lb.
Ox Tails $6.99lb.
Goat Meat 2lb. bag $11.98
Beef Feet $1.29lb.
Chitterlings 5lbs. $9.95
Pork Hocks $1.59lb.
Pigs Feet $1.79lb.
Lamb Shanks $7.69lb.
Turkey Drumsticks $1.49lb.
Turkey Wings $1.29lb.
Turkey Necks $1.29lb.
Smoked Turkey Necks $1.69lb.
Smoked Turkey Wings $2.29lb.
Smoked Turkey Drumsticks $2.29lb
French Fries 5lb. bag $3.69
Onion Rings 2lb. bag $2.99
Beef Liver $2.99lb.
!!!!! FAIRWAY GIFT CERTIFICATES AVAILABLE!!!!



We Have the FRESHEST CHICKEN ANYWHERE!

Call in Your Order TODAY! 508-756-8808
Don't wait in line, call ahead an hour or two.

---
Budget Stretcher Plans

---
---
***NEW*** Fairway Special. $109 ***NEW***
4 lbs. Hamburg - 2lbs. Stew Beef - 3lbs. Honeymoon Steaks
3lbs. Pork Chops (Center-cut) - 3lbs. Country Style Ribs
2 Whole Chickens - 5lbs. Boneless Chicken Breast
3lbs. Hot or Sweet Rope Sausage - 3lbs. Sirloin Flap Meat
---
Plan A. $80
5 lbs. Hamburg - 5 lbs. Cube Steak - 5 lbs. Pork Chops (center cut)
3 Whole Chickens (whole or cut up) - 2 lbs. Hot Dogs (our best deli)

---
PLAN B $52
3 lbs. Hamburg - 3 lbs. London Broil - 3 lbs. Pork Chops (center cut)
4 lbs. Chicken Leg Quarters - 3 lbs. Stew Meat

---
PLAN C $60
3 lbs. Hamburg - 3 lbs. Top Round Steak (steak, stir fry, stew)
5 lbs. Chuck Steak - 4 lbs. Loin Pork Roast (whole or chops)
5 lbs. Chicken Leg Quarters

---
SUPER DELUXE PLAN $102
3lbs. Pork Chops (center cut)
3 lbs. Country Style Ribs - 5 lbs. Sirloin Tip Roast
2 Whole Chickens (whole or cut up) - 4 lbs. Hamburg - 4lbs. N.Y. Sirloin Steaks
3 lbs. Hot or Sweet Sausage - 4 lbs. Chicken Leg Quarters

---
PLAN E $75
3 lbs. Hamburg - 3lbs. Top Round Steak (steak, stir-fry, stew)
5 lbs. Chuck Steak - 4 lbs. Loin Pork Roast (whole or chops)
5 lbs. Chicken Leg Quarters - 4 lbs. Boneless Pork Cutlets

---
GIANT PLAN $125
3 lbs. Pork Chops (center cut) - 3 lbs. Country Style Ribs
3 lbs. Sirloin Tip Roast - 2 Whole Chickens (whole or cut up)
4 lbs. Hamburg - 4 lbs. N.Y. Sirloin Steaks - 3 lbs. Hot or Sweet Sausage
3 lbs. Short Rump Steak (NEW ADDITION!) - 4 lbs. Chuck Steak

---
SUMMER SIZZLER $65.00
Only available in Spring/Summer Season
5 lbs. Hamburg Patties - 5 lbs. Country Style Ribs
5 lbs. Hot or Sweet Sausage Patties - 5 lbs. Skinless Hot Dogs
2 pkgs. Hamburg Buns - 2 pkgs. Hot Dog Buns


---
TOMMY K'S B.B.Q. PARTY PLAN $69..00
Only available in Spring/Summer Season
4 Shish-Ka-Bobs (Chicken or Beef) - 5 lbs. Hot or Sweet Sausage
3 lbs. Hamburg (Our Own) - 3 lbs. Skinless Hot Dogs
4 lbs. Country Style Ribs - 4 lbs. Chicken Leg Quarters


New Deli Plans!
Must Call Ahead
Sorry, No Substitutions on Deli Plans

---
Plan 1 - $14.99
1lb. Roast Beef
1lb. German Bologna
1lb. Regular Turkey Breast
1lb. State Brand Pre-sliced American Cheese
1lb. Domestic Ham

---
Plan 2 - 20.99
1lb. Land O' Lakes American Cheese
1lb. Imported Ham
1lb. Oven Roasted Turkey Breast
1lb. Roast Beef
1lb. Kayem Small Bologna

---
Plan 3 - 21.99
1lb. Genoa Salami
1lb. Hot or Sweet Capicola
1lb. Imported Ham
1lb. Just Perfect Turkey Breast
1lb. Provolone

Remember To Call Ahead!
Sorry, No Substitutions on Deli Plans